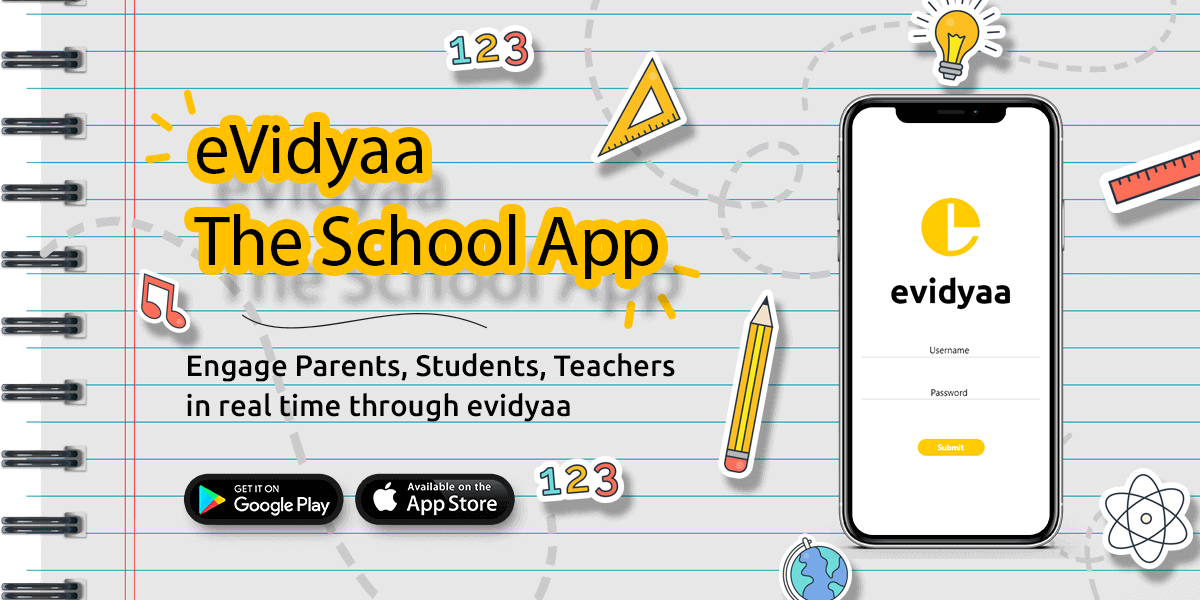 Investing in an Online Education App in 2021 is a worth decision, for schools & Colleges.
E-learning apps are cloud-based web software that provides online teaching without any physical interactions. These software/ platforms connect teachers, trainers, and learners online through video and voice calls, that are involved in a course study.
E-learning platforms are becoming a boon in today's times. Regardless of the size and capital, many organizations started using e-learning platforms to teach and train people keeping the physical distance.
E-learning is perhaps one of the fastest-growing industries. The industry has grown at a rate of more than 900% since the year 2000, and in the year 2020, the growth rate has increased many times than before.
Benefits of E-Learning apps for schools, colleges and institutes.
E-learning apps are continuously growing expanding to every industry now.
Let's see, how schools and teaching industry is getting benefits from the e-learning apps.
Learning is an all-time continuous process and schools and institutes are now shifting towards e-learning platforms. With the help of these smart phone applications, students can learn and study at any place and time, at the comfort of their understanding and learning pace.
More efficient and reliable-
E-learning ways are seeing as more efficient and reliable source than traditional ways. It is found that not every student can absorb knowledge while he is busy in writing and taking notes. On the other side, E-learning platforms are more interactive, fun learning and more engaging. According to a study of the Research Institute of America, e-learning increases the retention rates up to 60% in students. This is because the students and learners have more control over the learning process as well as the opportunity to revisit the recorded lessons as needed.




E-learning platforms also saves time and money as everyone involved in online teaching saves a substantial amount on the travel as well as the venue and material costs.




Parent-Teacher Communication-

E-learning apps also acts like a parent-teacher communication app, which enhance the communication between parents and teachers. This helps parents to ask queries and track their child development along with time.




E-books and Online Content-

E-learning portals make it many times easier to find and study the right and useful content. Students don't have to go out to libraries and book stores to search for the relevant information. All the notes and course study materials are available at a place.




Reasons why Investing in an Online Education App is a worth Decision?

Use of smartphones and technology is increasing very much. And now, traditional classrooms are being replaced by virtual classrooms over internet.

Moreover, due to the Covid-19 pandemic, uses of e-learning apps are increasing very much.

Most colleges and schools used e-learning

School apps

to teach students without any physical meetings.




Let's check out some reasons to invest in online education app:




E-learning apps allows teachers/ trainers to pass information to students effectively.
E-learning apps provides learning in various interesting forms like videos, podcasts, images and other potential sources. This makes it highly engaging and interactive.
E-learning platforms can be accessed any time and from any place in the world. It makes students to learn concepts at their own pace, thus helping them better understanding of topics.
Parents can also get in touch with the tutors regularly. This helps in tracking child's progress time to time and understanding their needs.
E-learning apps helps keeping proper record of each student. E-learning apps automatically presents the timely progress of ward graphically, that helps better analysis of exams preparation and conceptual understanding.




According to the statistics, the global e-learning market is expected to jump from $190 billion in 2018 to $350 billion by 2025 at CAGR of 8%.




App Building-Let's see the whole process followed to build an app so that we can break and understand the total cost.




Pre-research/ Planning stage- The very first step is to plan and analyse the market, the scope of app and the type and number of audiences to attract.


UI/ Design stage- The interface and app design can actually influence the audience, people using the app. More simple, easy and well designed the app is, more the users will interact with it. The cost of this stage varies on no. of slides and screens on the app and the app cost too depends on the same.


Development Stage- Development stage is the most difficult stage in the whole process. We need to decide a specific operating system for our app, like android, iOS or multiple operating systems or how to do a specific codebase.


Complexity of app- The app complexity is to decide additional features and frames in the app.


App Testing- After completion of app, the last and the important part is testing. To launch a bug free app, it is very important to test every screen and feature of app.

Apart from all these steps, the last part and a continuous process after building an app is its maintenance and support. It is crucial to enrol timely updates and app up-to-date with all the latest features to get enough users.
These all factors influence the cost of app we decide to develop. All the process varies very much on the type of app we are deciding to develop and takes different time and hard-work.

Now, as we checked-out the whole process and work done on an app to build it, let's check the cost to develop an e-learning app.

Cost to Develop an E-Commerce Mobile App-After knowing all the basic details about mobile app development and e-commerce mobile development,
Let's finally take up the cost factor in detail-
Planning Stage- The cost range in the initial and the planning stage can be from $5000 to $25k


Design Stage- The cost in the design stage vary from $5000 - $50k


Development Stage- The cost range in development stage can vary from $5,000 to $30k


Testing Stage- It can cost from $5000 up to $25k

The minimum to the maximum range of mobile app depends on the time spent on the process and the app complexity.

Different apps have different costs associated. Some clients too work on the hour basis and the price of the app totally depends on the number of hours the developer worked on the app, not taking complexity or any other factor into consideration.

Erginous- Mobile App Development Company
Need Mobile App Solution for your Business! Erginous provides custom Mobile Applications for iOS and Android Platforms. Erginous is a website and mobile app development company that can help you create your professional e-commerce mobile app at affordable and genuine rates.