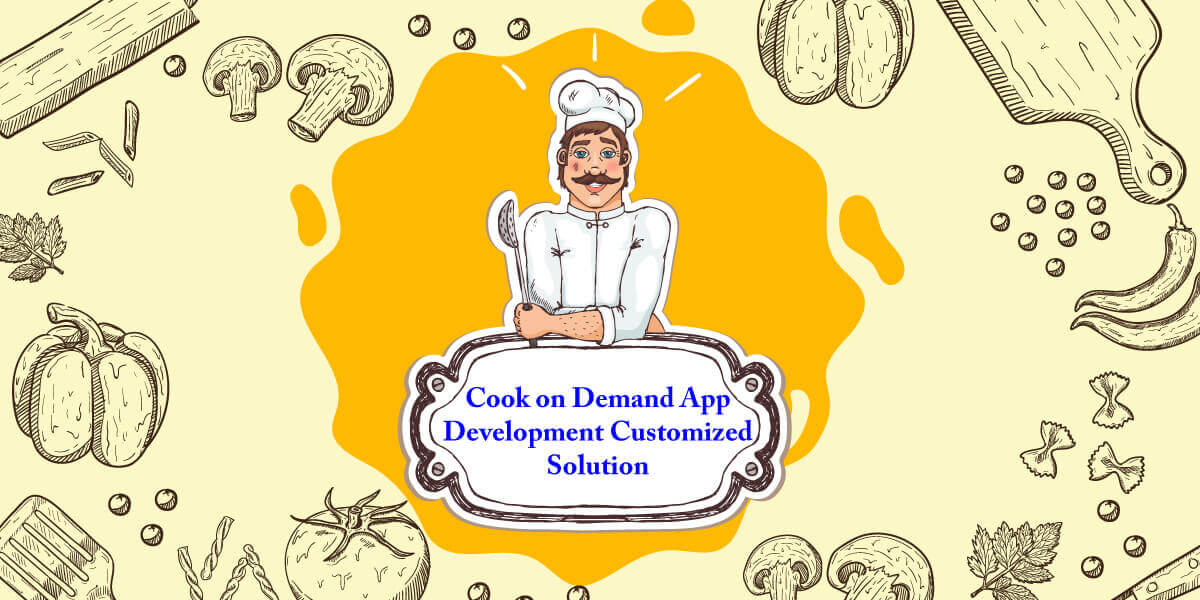 Cook on Demand App Development Customized Solution
This Digital world gives us always new opportunities in the growth of Business. A business person who adopts new business technologies can be more successful. On-demand cookster is a good business opportunity to start a good revenue business. On-demand cookster allows users to easily find nearby any kind of culinary expert like chefs, cooks for your cooking needs. Nowadays this is becoming more popular and loved by today's users so it's definitely providing a huge user base.
By this users hire culinary experts as per their food needs and enjoy a new experience and hygiene home food at home with family, friends.
It's very useful for old age people who live alone at home, students, employees, food lovers, all users can find a cook/chef easily and hire as per their specialty, like South Indian, Punjabi, Italian, etc. With this on-demand application, food lovers can enjoy everyday hygiene, delicious home meals with their ingredients.
Here are some great features for an On-demand cook/chef hire application that makes him the best app in the on-demand food industry.
Push Notification - Push Notifications technology plays a great role in Applications, with this we can notify the users for new Updates, offers, Services, etc. sent to users.




GPS - GPS (Global positioning system) allows the cook/chef to find the destination of booking and check any information updated by the user in real-time. Users can check the cook/chef location.




Advanced Search - This feature allows users to find the most relevant cook/chef according to their needs and hire them.




Communication - This Application has an in-app communication feature, that makes easy direct communication between cook/chef and user.




Multi-Language- It's easy to make reach with customers with Multi-Language features. With this feature, chefs and users can operate the application efficiently in their language.




Analytics- Analytics reports always help to enhance business and also helps to know clearly about market trends.




Single click profile creation- Simple and easy steps to create a profile on an app.




Cashless Payment - User's pay cashless through credit card, debit card, or integrated wallet.
USER
Registration - Users make their profile through this feature and use the application, users make registration with their social media accounts and through email.




Refine Search- With this feature, you can find relevant cook as per their desired needs. Like as per cost base, according to specialization, and many more easy search options.




View profile - Users can check the cook/chef profile, like experience, price, etc. in a single click.




Booking for a specific time - In this feature, you make a booking in advance.




Secure online payment - Users can make-easy payments to chef/cook with credit card/debit card, net banking, etc.
COOK/CHEF
Registration - Chef/cook login in the app through social media and email account.




Update profile - This feature allows the chef/cook to update their profile easily from time to time, like specialization, experience, and many more things that help you to create an attractive user-profile.




View user profile- In this feature, the cook can view the profile of the users that can send him a booking request.




Accept and reject Bookings - With this feature, you can easily accept and refuse the bookings.




Easy set booking calendar - This feature allows you to set available dates and occupied dates of booking.




Set Flexible working slots - Cook Also sets their working hours in which they can provide the services to users.




Instant secure payment - Cook/chef get their payment instant with secure payment methods direct in their bank accounts.
Custom Solutions for your On-demand app Business
Dashboard - All Progress reports on a daily, weekly, and monthly basis is always updated here.
Analytics -Our Applied analytics helps you understand business performance.
Customer - Customers are the king of every business, we are focused on the requirements of the user and include all factors like payments, location, user view, etc.
We help you to bring your business idea on-demand cook app in real life. We provide custom-made solutions for your on-demand cookster app. Our team provides custom ready-made solutions for on-demand cook applications. Our team has rich experience in Mobile application development services. We always commit to provide the best solution for our clients and also deliver the final project in a given deadline.